JNET Technologies Pvt. Ltd. is a global information technology service provider offering technology solutions and managed services in verticals such as eGovernance, Healthcare, Mobile, Retail, Telecom, Transportation since 2006.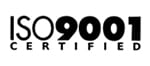 A Health Care Service Provider
President
JNET has enhanced, maintained and delivered strong support for "TULIP", our healthcare application using Java Technologies and I am particularly thankful to the committed services of their Project Leader, Srinivasan, their account management contact, Krishna, and their leadership, Jeevan.
An Enterprise IT Solution Provider
Delivery Head
"I went through the packages you have sent with my lead QA and I must say we are duly impressed. Your ability to very quickly grasp the nature of the application and identify pertinent issues is obvious, and your methodology for documenting your findings is comprehensive and visually enhanced for clarity. My only regret is that we did not engage earlier"
An IT Services Company, South Africa
Delivery Head
JNET far exceeded our expectations. The new web based system is very easy to use. They were very cost effective and on time.
A Public Sector Company
Director, IT Services
"JNET deserves an A+ for their quality, service and on-time delivery".